I love a feminine body with an hourglass silhouette, even if I won't recommend corsetry to some-one who don't want to feel submissive.
On me they are nearly mandatory when I go to some parties!
The amazing Kay Morgan will be the perfect illustration here. She loves corsetry and may probably completely understand how I describe the sensation to wear a corset…
I also haven't been choosing her randomly as the girl is one of the nicest person I got in my life. -Kay, if you read this one day, I really miss you…-

Let's get back to the corsetry !
In this post I won't do history about corsetry, I won't also speak about designs or patterns for those I'm sure you may be able to find all the information you need online, cause if I start on those points this post will never end.
Today I will focus on the fetish and BDSM aspects of it.
To me corsetry is not only for the apparence they give to a boy, but also for the sensation of encasement that constantly remember something to you. A sensation of pressure all around your waist like a permanent bondage.
The lacing is also a really interesting part when you do it with someone as you can feel their hand pulling the ropes and encasing you row after row until they see fit.
There are many types of corsets, but I'm more about under-bust corsets or even just waist cinchers so I will mostly speak about those and the reasons for that choice.
You may ask yourself why not over-bust ones, in fact just for one reason, if one day I have a large breast it will be a fake one (it never get more than a C cup naturally) so I will definitely prefer to let them out and find a proper way to show them (or maybe just nude with the corset…)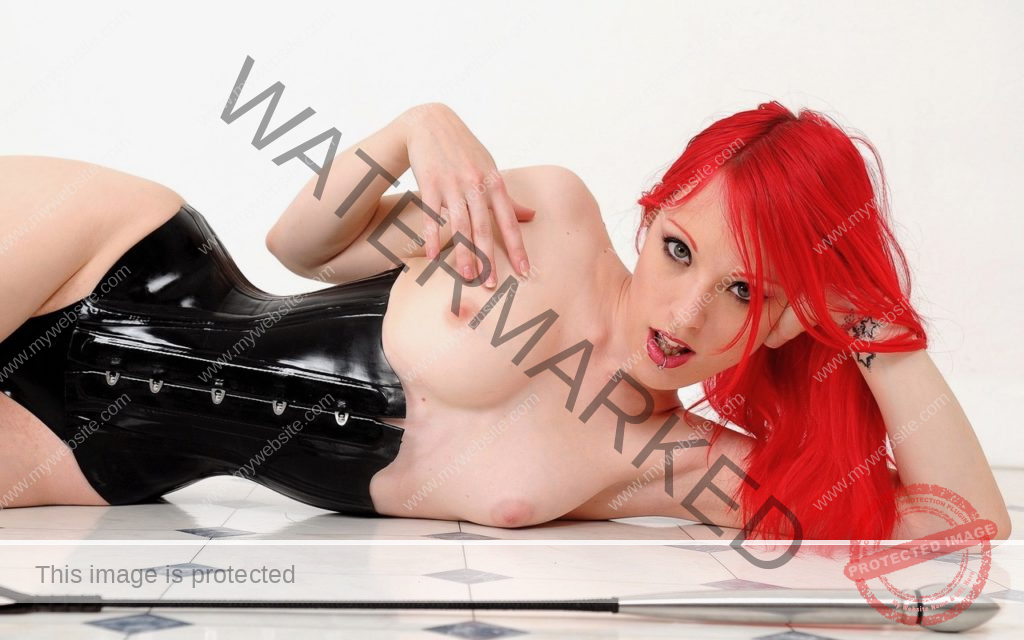 All that to say that for me the most important in those after the hourglass silhouette given, is the submissive aspects they get. It's even more realistic when we arrive to tight-lacing fetish.
It's my vision here so I assume that everyone won't agree but for me it's a true submissive act; if you do it alone it become a submission to some psychological ideas, but it's stay an encasement… What I want to say here is that you can't feel free (or completely free) wearing a corset 24/7 and that even more true when you try to reduce the waist!
It impose to yourself to wear it at least 23 hours a day, it reduce your moves, and some want to go so deep they need to remove few ribs surgically…
Come and explain to me it's not all about submission !
With all that in mind you now understand why the tight lacing always attracted me, and I will maybe paraphrase my previous article by speaking of one of my must wanted corset : a locking corset -I'm drooling just by writing those words-
It's the perfect tool to give me a constant sensation of an inescapable restriction making me keep in mind my position. The locking system is also essential here as it helps to always progress, a really important system when you start as your body is not dependant of the corset, something that will change with time, or when you reduce to 16 or less.
From the outside I need to add, it will give me a fabulous an hourglass silhouette that I'm sure everyone will be happy to grab…
Why I'm not wearing it today, not because I have never been able to afford it, BizareDesigns prices are really honest considering the quality; the reason may be complicated to understand outside a D&S situation but is that I always considered it couldn't be me buying it and closing it.
But I think it's complicated to understand as last time I have been asked for what I wanted for my birthday I answered that I wanted this locking corset and I have been answered : you can buy it by yourself, I want to offer you something more personal (I'm not kidding that the exact answer…)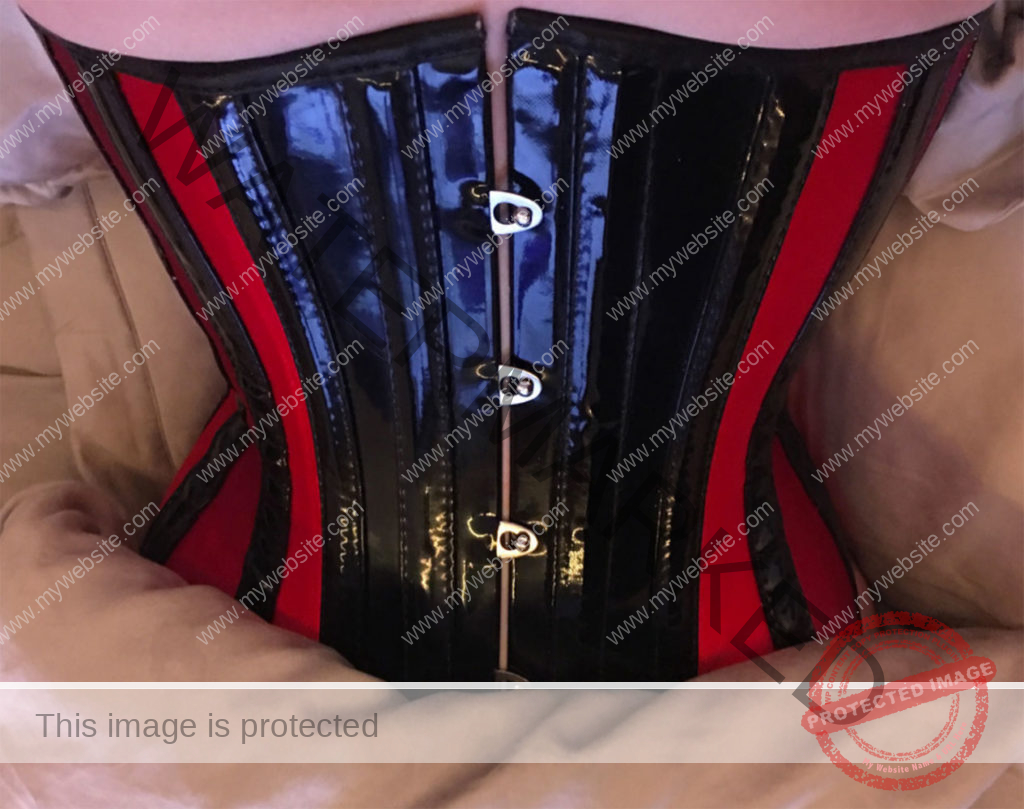 I hope I had been able to share with you my love and vision for tight lacing.